Women found strangled on her husband's sofa as if resting
Which way did the murderer get in and how? Is it possible that the ever-cautious Maria forgot to lock the door and the killer entered her flat alone? Or perhaps the woman knew him well enough to recognise him by the voice and let him in?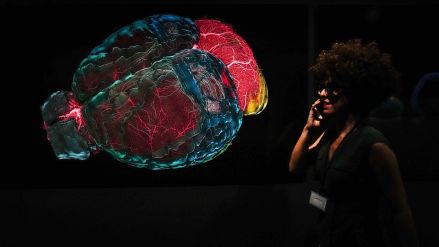 The most outrageous is the ability to control the mind, in which it is being read, without people knowing it.
see more
Maria K. was born in 1939 and was 74 years old at the time of her death. When she was young, she worked as an emergency room doctor. Back in the 1970s, she suffered a serious accident while on duty. A drunk patient hit her in the eye with a bottle, severely causing the retina to detach. Maria partially lost her sight. Since then, she had taken care of the house and children.

She never asked for help. She would go shopping alone, "coming back with heavy bags" according to the investigation files. Maria's daughter, telling the police about her mother, said: "My mother stayed at home and cooked for hours, although I later found out that she hated it. The problem for her was that she couldn't work".

Today we would say that Maria was an overprotective parent. She literally helped her children with everything. The daughter's testimony states that her mother even changed the channels on their TV. She was also very afraid that her children would send her to an old people's home. That's why she was so independent, despite her damaged retina. She didn't use a cane, she memorized the routes she used – the flat, the staircase, the pharmacy, two nearby shops. It is also known that Maria's eyesight was so poor that she did not recognize faces. She recognized her relatives and friends only by their voices.

Her children left the house in 1999. The daughter went abroad, the son stayed in Warsaw. Maria's husband died in 2006. The woman was very saddened by his death. One of the witnesses testifies: "After her husband's death, Maria became more withdrawn and sorrowful. After his death, she tried to stay at home and did not want to go out. Maria's husband was a good man, he was a support for her".

Maria K.'s everyday life was characterized by routine: she got up at 6 a.m. and went to bed around 8 p.m. Every Sunday she went to church with her neighbourhood friends. She shopped in the nearby stores by herself. So did she take care of official matters.

Who could have killed?

On Thursday, May 16, 2013, Maria attended her cousin's funeral. Her son took her home around 3 p.m. On the day of the murder, Friday, May 17, surveillance records show that Maria leaves the house twice and returns twice with shopping. The last time was around 2 p.m. We can assume that she has stayed at home since then, and certainly does not leave the staircase. The block where Maria lived is a skyscraper with several staircases – many people pass there during the day. CCTV recorded many people entering and leaving the building. The block's caretaker, who was present when viewing the records, recognized many of these people as residents. And the rest did not arouse police suspicion.

Another non-obvious discovery made by investigators based on tests and conversations with pathologists is the fact that Maria's body was moved. Therefore, the woman was not strangled on the sofa on which her body was found. In addition, Maria was found in her husband's former room, on the same couch where he had died a few years earlier. This is another important thing because the woman did not use this room. She kept documents there but didn't go there often.

She spent time and rested in the living room. She would then lie down on her sofa, with her legs crossed, and fold her arms over her chest. What is important is that she lay down in this position only in front of her loved ones. So the question arises: Is it a coincidence that the murderer arranged her body this way? Was he close enough to Mary to know exactly in what position she was resting?

The police repeatedly questioned the closest family and neighbors of the murdered woman to learn as much as possible about her habits and who she was meeting/dating. None of her relatives or neighbors noticed any changes in Maria's life On the contrary, everyone in their testimonies speaks with one voice: Maria had no enemies and no one had any suspicions about who could have killed the old lady.

She dyed her hair for the first time in her life

Maria was very careful. This is confirmed by the testimony of many witnesses. I will mention only a few of them:

- "Once in the winter, when she broke her arm, I went to see her to ask if I could do some shopping for her. I had to knock on the door and shout that I was a neighbor from the apartment next door, because Mrs. Maria didn't want to open the door for me".
- "Maria was a distrustful, cautious person and did not let strangers inside".
- "Once I couldn't reach my grandmother by phone, so I came to her. She didn't open the door for me, so I called Mrs. Maria. She left her apartment, went to the glass door on the first floor and, without opening it for me, said that my grandmother had gone to visit her family. She didn't open the door for me and didn't invite me to her place".

It is worth mentioning that the corridor where Maria and her closest neighbours lived was separated from the staircase by a glass door that was locked. Both the glass door and the entrance door to Marias apartment showed no signs of forced entry. Nor did the balcony doors.
So, which way did the murderer get in and how? Is it possible that the ever-cautious Maria forgot to lock the door and the killer entered her flat alone? Or perhaps the woman knew him well enough to recognise him by the voice and let him in?

While reading the files, my attention was drawn to the testimony of Maria's daughter, who analysed her mother's behaviour very thoroughly and discovered that yet there had been changes in Maria's behaviour – about half a year before the murder. Among other things, the daughter mentions one photo in which her mother is smiling. This was unusual because in her earlier testimony she had said that her mother had never smiled in photos. Another shock was the fact that Maria dyed her hair, which she had never done in her life.

Were these details of any significance to the case? This question remains unanswered. There are more such questions: Why did the perpetrator put the victim to rest? Why did he leave the pot on the stove? Why did he carefully fold his stained and torn T-shirt? Why did he take the keys to the apartment?

A police profiler looked into these issues. On the basis of his opinion, one of the men living in the area was summoned for questioning. However, the interrogation did not bring the expected results.

In Maria K.'s apartment, the police secured traces: blood, fingerprints, shoe prints – among others, on the balcony.

New clue after many years

And here, after many years, an interesting clue appeared: In 2022 (after the broadcast of the Magazyn Kryminalny 997 program), a woman reported to the police. She testified that on May 17, 2013, the day of the murder, when she returned from the night shift, she took her dog for a walk. It was around 5 a.m. Then she saw someone jumping off the murdered woman's balcony. Maria lived on the first floor. The woman didn't see the man's face, only his silhouette. When the man saw her, he started running away. He was wearing a yellow T-shirt and light denim pants. He had a small backpack. If this was indeed Maria K.'s killer, that would explain the trail on the balcony and where he left.

The witness lives in the building next door to the one where the murder took place. She knew Maria and her children – she went to school with them. That's how she knew that the balcony belonged to the deceased. While reading the files, I didn't see her testify before. I don't know if the police examined the shoe print from the balcony – there are no notes in the prosecutor's files regarding all the activities that were carried out – which does not mean that they did not take place.

After this testimony, the investigation was not resumed. Therefore, Maria K.'s killer still remains unknown. However, an investigation that has been closed may be reopened as soon as information comes to light that could potentially help solve the case. Every detail may prove helpful and lead to the capture of the murderer. Therefore: if you lived at that time near Umińskiego Street in Gocław, Warsaw, and you remember that something strange happened there in May 2013, be sure to let us know. You can call the Warsaw Police Headquarters (Komenda Stołeczna Policji) directly. The telephone number for the officer on duty is 47 723 65 55.

– Noemi Rogalewska

– Translated by Dominik Szczęsny-Kostanecki