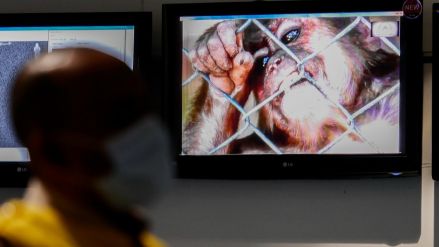 Since a vaccine and a cure exist, it is unlikely that monkeypox will become a serious threat and develop like the COVID-19 pandemic
see more
Although opium, obtained from the seed of the poppy, was known in ancient Greece, it was not until contact with the Orient that it became more widely used and popular as a painkiller in the Western world. In the first decade of the 19th century, the German Friedrich Sertuerner isolated the first of the alkaloids, morphine, from opium.
The invention of the syringe in 1853 was a breakthrough that greatly accelerated the use of drugs in medicine. Shortly after the Civil War, a problem emerged in the United States - morphine addiction among veterans. When another German, Felix Hoffmann, synthesised heroin in 1897, it became a widely used "non-addictive morphine substitute," as its manufacturer Bayer advertised, as well as a cough medicine (also given to children).
SIGN UP TO OUR PAGE
     For a long time, heroin was a legal drug that was only targeted by criminal organisations over time. It was not until 1924 that the need to regulate access to this drug was recognised in the United States.
Antianxiety drugs, psychotropics, and tranquilising drugs, such as Valium became a real hit in the growing postwar pharmaceutical market. The first was mephenesin, a preparation that relaxed the bodies of animals but maintained their consciousness. It was soon found to work in humans as well, and it was marketed under the trade name Miltown. This rather primitive antidepressant became a hit among American housewives in the 1950s: 36 million prescriptions were written in 1957 alone. However, it proved to be addictive.
Pharmaceutical companies were relentless in bringing more 'life-enhancing' substances to the market. Valium, based on diazepam, was introduced and was a huge success. The Rolling Stones sang about the yellow pill, the inseparable companion of every housewife in their 1966 song 'Mother's Little Helper': "A mother today needs something to calm her down / And although she's not really sick, there's a little yellow pill". Behind the success of Valium (produced in communist Poland under the name 'Relanium') was a clever advertising method developed by the McAdams advertising agency in New York. Born in 1913 to Jewish immigrants from Galicia, New Yorker Arthur M. Sackler was a psychiatrist by training, but he did better as a drug promotion specialist. He encouraged the formation of patient organizations that called for stronger painkillers to be approved. In the 1960s, he founded Medical Tribune magazine, which reached 600,000 readers. Its audience, however, was not to be the ordinary "pill eaters," but those who prescribed them, i.e., physicians. The magazine was a combination of a guide for medical professionals and an advertising brochure for drug manufacturers. Thanks to this magazine, Valium became the best-selling drug in history, and Sackler soon bought his own company, Perdue Pharma.
After Arthur's death in 1987, his family introduced another revolutionary painkiller to the market - this was OxyContin.
Today, millions of drug-addicted Americans are patients of a health care system that doctors used to prescribe legal drugs that were supposedly not addictive. Doctors recommended painkillers for teenagers who had sprained their ankle in a basketball game, for their parents who had sprained their spine while gardening, or for grandparents seeking relief for chronic rheumatic pain. OxyContin was used to a similar extent as the European ketonal (a prescription painkiller in Poland until 2017). The Sackler dynasty took advantage of liberal market regulations in the U.S. to not only push the boundaries of pain, but also to make drugs previously reserved for only the most severe cases available to millions of patients.
The heirs of the senior head of the family used his strategy developed in the 1960s. They created a distribution network that targeted physicians directly. At the same time, they convinced the public and institutions (the U.S. Food and Drug Administration - FDA) that OxyContin was not addictive because of its specially patented coating that ensured extended release of the drug. In 1998, Purdue distributed 15,000 copies of a video to physicians promoting the drug and claiming that the revolutionary nature of the drug was that it was impossible to become addicted to the substance.