Eleven must-do activities in Vienna
The Austrian city is the only capital in the world that has vineyards, and wines known the world over. It is the only capital city with two districts, Grinzig and Heiligenstadt, that are known primarily for their wineries. It's worth exploring these areas famous for Bacchus's nectar, where the wine is free-flowing and music escapes every evening from more than a hundred bars. And that's just one reason to visit the Austrian capital in the autumn...
Unfortunately, many Poles circumvent Vienna, hurtling along the ring road to find themselves as quickly as possible at their destinations to the south, in Croatia or Italy. And that's a pity. A trip to Vienna might not be an obvious one – but if you spend a couple of days or even a few weeks there, you are bound to miss a couple of places. In this article, I would like to point out and handful of these gems, which you will certainly enjoy!

1. Glimpse into the beautiful, Blue Danube...

Despite all the best intentions, this is impossible. Anyone who knows the city or has been to Vienna at least once knows that the Danube is never blue. It is quite easy to explain this twisted puzzle. Johann Strauss II was fascinated by a poem by the now somewhat forgotten poet and would-be physician Karl Isidor Beck "On the Danube" and gave this title to his waltz – the most famous in the world. The first performances of Strauss's waltz were played on the basis of this poem. The more inquisitive among you could claim that the poet, who hailed from Baja in Hungary, described the color of the same river, but upstream in his hometown. However, we would have to go there ourselves to make sure...

2. Stand in front of the Karlskirche

Not even the city's iconic St. Stephen's Cathedral makes as much of an impression as this magnificent 18th-century Baroque temple. When I'm in town, I never forbid myself this pleasure. But beware! If you don't attend Mass, you'll have to pay an entrance fee. The church, which stands on Karsplatz, has such a magical charm that I would even forgo Rome's St. Peter's Basilica to visit it (except for the Sistine Chapel, of course!). It was constructed by Johann Bernhard Fischer von Erlach and completed by his son, Emmanuel. With a beautiful dome, a classical portico, flanked by two squat and slightly warped bell towers, as well as two columns decorated with an unusual frieze with scenes from the life of St. Charles Borromeo, it makes a powerful impression even when viewing it from the street. It is certainly one of the most magnificent Baroque monuments in the world Inside, there are so many decorations that you will undoubtedly want to stay here a little longer. I'm not an art historian, so I can confidently say that Art Nouveau is directly derived from Baroque, and if you have any doubts about the relationship between the two styles, all you need to change your mind is to walk a few blocks from Karsplatz and see the Secession Building, topped with a golden orb and fronted by a gate carved by Gustav Klimt's brother.
5. Go wild on two wheels

Vienna has – relative to its size – perhaps the most extensive bicycle network in the world. More than a thousand kilometers of paths, with collision-free, multi-level intersections just for bicycles! On almost every corner, you can find a low-cost, automatic bike-sharing hub, and you can return the bike at any other around the city. But these are so-called oxen – extremely well-built but slow. Every hotel displays flyers with offers from numerous companies that will bring you a bike and pick it up at a certain time. They are more expensive but first-class machines, mostly KTMs.

6. Float in a gondola over the city

The Prater is five times the size of New York's Central Park and has a Ferris wheel, the Wiener Riesenrad. This was one of the first such devices built in the world and shown in probably all the movies filmed in Vienna, including James Bond's 1987 outing "The Living Daylights". You can simply ride the gondola, or even have a wedding or birthday party in it. It's a little scary when it swings. But if you happen to have beautiful weather, you no longer need to buy postcards from Vienna. You have magnificent views of the city right from here.

7. Taste a real Sacher Torte

The only problem is: Which one is real? Because there are several versions vying to be the original. Franz Sacher, then 16 years old and an apprentice baker, made the first Sacher-Torte in 1832 for Prince Metternich's guests. The confection he came up with for the distinguished guests was a rich chocolate cake. After it was bisected, a single layer of apricot jam, which is a popular treat in Lower Austria, was spread inside. What is unknown, however, is what happened next with the recipe. Before the Sacher establishment was founded, Franz's son and grandson worked at the famous Demel restaurant and reportedly "gave" the recipe to the owner. A decade-long lawsuit, battled in the 1950s and 1960s between the two restaurants, was the talk of the whole town (and beyond). The final and binding settlement to this day is this: Sacher is entitled to the name "Original Sacher-Torte," while Demel is entitled to the term "Echte Sachertorte" ("echte," meaning "real"). A veritable Judgement of Solomon. But here, even the spelling is legally important. The main difference is that Demel's cake has two apricot layers.

The Art Nouveau Sacher restaurant is located in the hotel of the same name, right in the centre of the city, at the back of the opera house, on Philharmonikerstraße 4. Flags from various countries flutter above the entrance, and in front stands... a long queue. Unfortunately, the wait is long if you seek originality. But Sacher torte can also be sampled in other locations around the city. Simply ensure that they serve it beforehand. The pastries can also be ordered online, and will arrive in a wooden box. If you are planning to eat it yourself, or give it to a loved one, the Sacher Torte (or Sachertorte) has been a great gift item for generations.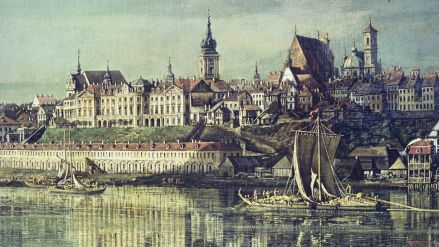 Putting his name in the title of the exhibition should be considered a courageous act.
see more
8. Take a stroll along Mariahilferstraße

This is Vienna's most commercial street, with wide pavements. You will end up here sooner or later. Purchasing anything isn't necessary, but window shopping is a feat in itself. Apart from the many new and old department stores, you'll find stylish stores with furniture and home decor, antique stores, bookstores, as well as fashion boutiques. There's a branch of Wein & Co, where you'll quickly learn the names of the best Austrian wines (and their prices), and plenty of outdoor cafés where you can sit down, as the street is very long and runs slightly uphill from the centre.

9. Drink coffee at Kaffee Konditorei Aïda

It doesn't matter which branch, because this is a large chain of coffee and pastry shops, though the nicest is on the corner of Graben and Kärtnerstraße, right next to the entrance to St. Stephen's Cathedral (though it's hard to get a seat here), or across from the opera house. Vienna loves coffee, and the white Wiener Melange (made with coffee beans that are roasted with sugar and then ground) is something close to perfection (and please don't confuse it with cappuccino!). The chain was founded by Josef Prousek – originally from Drzkov, a small town in northern Bohemia – before World War II, and he later expanded the offerings to include some of the capital's best pastries. For a long time, Prousek, an avid opera lover, could not decide upon a name for his establishment, hesitating between Aïda and Tosca. An open-air performance of Aïda in Vienna in 1924 sealed the fate of one of the city's favourite coffee shops.

​​Prousek and Trześniewski knew each other well, and their companies still help each other in catering jobs to this day. Although Aïda is not a classic Viennese café, when you sit down to read a newspaper and talk about women or politics for half a day, it's hard to leave. You usually end up with more coffee, cakes, and cheesecakes. For fans of more traditional fare, I recommend Art Nouveau cafés: Central, Landtmann, Hawelka, and Demel (all in the city centre).

10. In search of lost time

During the day, Naschmarkt is a bustling vegetable market with plenty of attractions. It is located next to Karsplatz, right in the middle of the city, and you can walk here from the opera house and surrounding areas. So it's easy to find. And it's worth a visit, because, on Saturday mornings, the Naschmarkt transforms into a huge flea market with curiosities that include both an intimate view into Austro-Hungarian history as well as other knickknacks such as used toasters and coffee makers. There is no compulsion to buy expensive works of art, of course, but the place is chock full of gadgets and other small gems, so it's a must to have a good rummage – if you have the patience. My acquisitions over the years have included a brass pen stand from the days of Franz Kafka, a pre-WWI porcelain cup, and an inlaid binocular box. The price? Around 2-4 euros each! If you're looking for a bargain, you'll have to dig around. But if you know a few phrases of German, you can easily bargain for a better price, for example, with a Turkish saleswoman who speaks Goethe's language to a similar degree.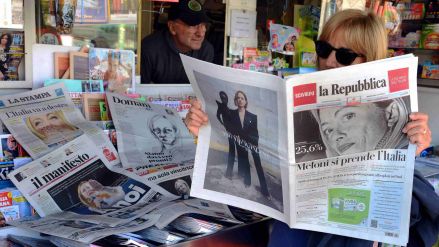 What will the right-wing governments in Italy and Sweden bring to Europe?
see more
I mentioned that this visit will not disrupt our tour of Vienna because next door you can find other local landmarks, including the aforementioned Secession Building and the magnificent Karlskirche. Or you can head straight to the opera house and further down Kärtnerstraße to St. Stephen's Cathedral. That is, all of the best locations in the city. If you get tired, you find a place to sit right in the middle of the square at one of the dozens of eateries-cafes, where they also serve wine and spritzers (white wine with soda water). The latter is extremely enjoyable on a hot summer's day as well as on a cool autumn evening.

11. Finally, the primary goal - wine…

​​Of course, this is how a good trip to Vienna should start (and it is most advisable!). Vienna is the only capital in the world that can boast of having working vineyards, making top-class wines, and winning awards at international competitions. The important thing is that these vineyards were never created just for show, or solely for the enjoyment of tourists. There used to be vineyards on the outskirts of many European capitals, but only Vienna still has them. Of course, it is not Austria's largest wine region, but back in the 19th century, it was a symbol of quality for this part of Austria-Hungary.

Today, there are more than 700 hectares of vineyards within the administrative boundaries of the Austrian capital. Since the time when Vienna was a Celtic village and then a Roman river port, many have likely been here. The first written document on the cultivation of grapes in Vienna dates back to 1132. At one time it was probably cultivated all over the city, later – together with the city's expansion – vineyards were relegated to districts spread on the lush hills surrounding this magnificent city.

White varietals are grown mainly on shale, gravel, clay, or loess soils. These include: grüner veltliner, neuburger, traminer, Weißer Burgunder and chardonnay. Red varieties are also doing well here, though they are less common: blauburger, zweigelt, portugieser, and cabernet sauvignon.
Vienna is also the only capital city with two districts famous solely for their wineries: Grinzig and Heiligenstadt. It's worth going there on foot and exploring these quarters of exclusive wine bars, where the juice of Bacchus flows freely and music resounds every evening in more than a hundred establishments.

You might also want to climb up one of the nearby alleys to one of the nearby hills to get a great view of Vienna and the vineyards spread out before you. You don't necessarily have to be a wine lover to come here, just as you don't have to be a coffee connoisseur to stop by Café Central (this is actually a must, although, let's not mince our words – all of Vienna is one big café), or know who Gustav Klimt was to be bowled over by his works. I can't think of another capital city where a two-and-a-half euro bus ticket can provide such breathtaking views of the entire city for free!

–Wojciech Gogoliński
–Translated by Roberto Galea