The strength of a country woman
Life in Ireland may be better financially, but it's worse when it comes to a family atmosphere. There was a photo of my parents on the fireplace and my daughter often looked upon her grandparents with nostalgia. She missed them very much. My housemate advised me to hide the photo so the child would forget about them and it would be settled once and for all. I didn't understand, how can you forget your roots ?! – says Katarzyna Dobrzyńska, manager of the House of Culture in Maniowy in the Podhale region.
The group ties to the traditions of Podhale, but also recreates the customs of the inhabitants of the former Old Maniowy village, located in the Nowotarska Valley between the Pieniny and Gorce Mountains, where Lake Czorsztyńskie is now located. 25 years ago, the village disappeared underwater, it was flooded during the creation of a reservoir for the dam in Niedzica on the Dunajec. This woman cares for preserving the memory of this past village.

The wooden village had centuries-old traditions, people stuck together and cultivated highlander customs. However, these areas were sometimes flooded by the Dunajec, so it was decided to build a dam and relocate the village. Older people protested, they did not want changes. They were used to their previous life. It was a difficult time for them. Young people reacted in various ways. Some hoped for better homes with amenities and they got them. For example, my parents could live in more comfortable conditions and have a bathroom inside. Maybe they were not happy (because it was not a joy), but they approached the situation more positively.

The move to the somewhat elevated area began in the 1970s. 363 out of 385 existing houses were qualified for relocation, and the cemetery, three chapels and public buildings were moved or reconstructed. Unfortunately, it was not possible to build highlander-style houses in the new location. The design was imposed from the outset. It is a pity, the diversity would have been preserved, and now it is fairly uniform in terms of the layout and construction of the village. Also, no one thought about preserving traditions or mementos from the old village. The only thing that was thought about was how to situate people in the new place.

The reservoir was finally filled in 1997. It was an unpleasant sight. The patrimony was flooded and some of the inhabitants felt a sense of loss. To this day, moreover, it accompanies the inhabitants of what is now New Maniowy. There is even a chant: Maniowy, Maniowy over the area of the water goes a highlander dzywcyna . So that the memory of those times would not be lost, my brother Marek runs a website where he collects photos of the old village. I on the other hand, am trying to recreate that life, if only by working in a regional group. It is not only about teaching the old dances and songs, but also bringing up children in the spirit of the traditions of our ancestors.

How was your regional group founded and what do you show on stage?

It was established on February 2, 1994, on the initiative of the then-mayor of the Czorsztyn commune, Stanisław Wojtaszek. The first instructors of the group were the activists of the Polish Highlanders' Association in the region: Maria and Józef Staszel from Nowy Targ. The band took the name of Mali Maniowianie, and chose the long-time parish priest of Maniów, the late Fr. Antoni Siuda, who passed away in 1992, as its patron.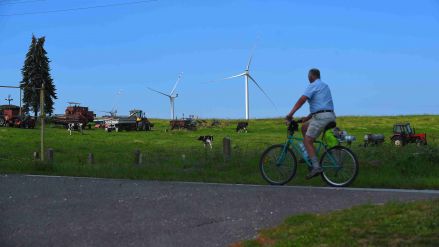 Last year alone, as many as 50,000 Poles decided to move out of big cities.
see more
I joined the group when I was 16. I have always liked singing and acting out various genre and drama scenes. We had no other activities then, there were no cell-phones or computers after all. So we ran with joy to try-outs, because it was the only attraction in the village. You could meet your peers and go away for performances in various regions of Poland and see other places at the same time. Such trips would be much more difficult if done on your own.

I have been a group instructor since 2010. Currently, we have 60 children from 5 to 16 years old – mainly from Maniowy, but there are also children from nearby towns. We introduce various programs and content, mainly related to the life of the former village of Maniowy. We have developed many scenes, including: Wesele [Wedding party] and Jasełka Góralskie, Kolędnicy [Carolers], Lonkurs Jodła Góralskiego, Hałdamas, Polywacka, Na polanie przy pasyniu, Składacka, Zabawy przy Dunajcu [Games by the Dunajec], Jak się downij dzieci bawiły [How children used to play], Wilijo świyntego Jyndrzeja.

Mali Maniowianie perform during church, village and communal ceremonies. They regularly attend folk festivals in Poland and abroad. They were already, among other places, in Nowy Sącz and Zakopane, in Macedonia and Slovakia. Every year they take part in competitions and regional reviews, such as Nuta Dunajca [Note of the Dunajec], Góralskie serce [Highlander heart], Tatrzański Festiwal Dziecięcych Zespołów Regionalnych "Złote Kierpce" ["Golden Moccasins" Tatra Festival of Children's Regional Groups], competitions of Podhale Music or young highlander singers, reciters and story-tellers. They win prizes and awards.

You also present how people used to dress in Podhale in the past. What characterizes these outfits?

We are talking primarily about festive clothing. Men's clothing includes hats, portki (cloth pants), and cuchy (black and white) that act as an outer covering. In addition, there are shirts and clips for fastening them, vests, belts and shoes (high boots with Hungarian-type uppers, low boots, ankle-high boots and, above all, kierpce ). Men wore two types of vests: short to the waist, sewn from dark dresses, and long ones made of sheepskin, called sheepskin jackets or serdaki . An inseparable element of men's attire used to be a pipe and a ciupaga [alpenstock].

On the other hand, the Podhale women's outfit yielded to fashions. In the first half of the 19th century, these were still homespun, linen products, intended for shawls, shirts and indigo skirts ( farbanice ) and aprons. Brocades were also used, from which corsets and taffetas were sewn. In the second half of the 19th century, the imitation of women from cities who came to Podhale began. Highlander women then started to wear nightgowns ( katanki ) made of smooth fabrics and scarves with Turkish patterns . More and more often, skirts were made of dark fabrics with small flowers or fruit, and corsets and brown sheepskin coats (usually for everyday clothes) were put on with them.
In time, wizytki appeared, that is blouses worn with long, wide, heaping skirts. More and more often, the motifs of lilies and carlines were embroidered with bead embroidery on velvet corsets. In later years, shorter skirts came along. The shirts had larger and larger collars, and their entire sleeves were decorated with openwork, white embroidery. Sequins also appeared on the corsets and it became common to tie them with a wide, usually red, ribbon. On the highlander women's legs, apart from kierpce, lace-up boots and shoes appeared increasingly often. There also had to be red beads and scarves. In the past, married women had to wear such a scarves on their heads in public places, such as when they went to church. Today, they are worn as a decorative element on the shoulders.

You embroider scarves yourself and add fringes to them, is it a difficult art?

Here in Podhale there were the so-called meter stick scarves or kaźmiyrkule , named after the cashmere wool. Today, this material is hard to get and very expensive. The handicraft itself is very time consuming, so now I mainly spice up the fringes. They are made of silk thread and are about 40 centimeters long. They are tied to the scarf and made into knots so that a specific pattern is created. It's not that complicated, I learned it myself – I unraveled an old scarf and figured out how to weave it from the thread to the ball. I treat this job as a retreat from my daily work. It is very relaxing. I make these colorful scarves for myself and my loved ones, but also for charity auctions.

Now let's talk about music. From an early age you've played in the local brass band, where does this passion come from?

My dad instilled a love for music in me. From the age of 10, he himself played in the brass band in Kluszkowce. Later, he did this in the army and then in the "Podhale" Leather Works. At home, you could hear the sound of instruments all the time. My father played "Maya the Bee" on the saxophone for my brother and I before we went to sleep. When he was hired to play at weddings, we would always give him a small bag so that he would bring us some home-made sausage. We did not have a farm, so this product was a rarity. In those days, there was no such prosperity like it is now, even cake from a wedding was a great treat for a child. We liked to wake up early in the morning to check if there was anything from the wedding on the table. We were never disappointed.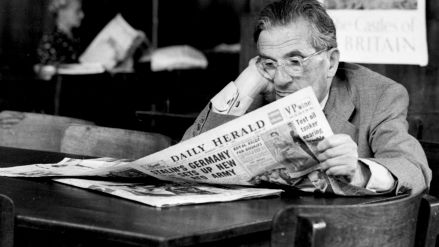 Do we want to commune with horrific images of bent train carriages and bleeding bodies or animals deprived of any chance of survival?
see more
In 1986, thanks to the help of firefighters and people of good will, Dad founded a brass band in Maniowy – like the one in the old village. It now operates at the Cultural Center of the Czorsztyn Commune. In the beginning, new members learned to play instruments in our home. I was 11 at the time and I really liked listening to the rehearsals. It was a men's orchestra, my brother was already playing in it. He had a good ear and our parents sent him to music school. I envied him and signed up to learn to play the transverse flute myself. I don't know why I chose this instrument, perhaps because it is so delicate and feminine. While studying at music school, as a 13-year-old, I joined the band. I remember that time very well, because I was the only girl in this type of band in Podhale. The men welcomed me with special openness, perhaps because I was the bandmaster's daughter. (laughter) So there weren't any taunts. There was always a family atmosphere.

After 33 years of membership, I still happily go to the orchestra rehearsal. I think it's an addiction. When you play, you feel great joy and peace in your heart. Now it's more of a female orchestra because many men left for work abroad. But it doesn't bother me.

However, it still wasn't enough for you, so you started learning how to play the pipe (fujarka).

The pipe piqued my interest when I was in the regional band. I bought the first one at the folk crafts festival in Kežmarok, Slovakia. I fell in love with playing it so much that I already have three types of this instrument.

The juhasy (shepherds) used to make it while grazing sheep. Pipes are made of elderberry because it has quite soft pulp. When you remove it, you need to perfectly cut the holes, make a mouthpiece and a reed. It doesn't always work out the first time. We also made willow pipes. The kids made pipes and tried to play on them . The sound is quite subtle and so soothing. You can discover new sounds and melodic combinations all the time. I always take one of them on trips, just in case it comes in handy. I also inspire children with this instrument during music workshops. They want to learn how to play it, because it doesn't require a good musical ear and it engages them a lot.

It's hard to believe that children brought up on smartphones aren't bored in such workshops.

I am glad that there are still children who want to learn about past traditions. This year, for the first time, we participated in the International Festival of Children's Folk Ensembles, Festival of the Children of Mountains in Nowy Sącz. It was a great joy for them and motivation for further work. They are still moved by it.
We must admit though that children used to be more open and receptive. Modern technologies have done their work. You have to literally drive them out of the house and teach them to play together because they don't know how to do it. But there is no bad youth, you just need to mobilize them to work towards a lofty goal and they will be willing to commit themselves. It hasn't happened yet that my pupils didn't help me in organizing a festival or in other local activities. They learn responsibility and social work. We also educate them in the spirit of the Catholic faith by participating in various religious holidays.

I also work on behalf of the local community in the Circle of Rural Housewives…

For several years we have been observing the renaissance of Rural Housewives' Clubs in Poland. The law of 2018 gave them legal incorporation and now they can apply for subsidies for various purposes, which the ladies diligently use, combining tradition with modernity. And what does it look like in your village?

To tell you the truth, I don't like the move into modernity. Children have it everywhere now. That is why we primarily connect back to our roots and the history of this place. We cultivate old customs and rituals.

At meetings, for example, we teach children how to bake moskole. These are grule pancakes – we call potatoes grule. After cooking they are compacted, sprinkled with flour and baked on a baking tray. You eat them with garlic or herb butter, or simply by themselves. And now I'll give you our recipe in folk dialect: Moskole – grule pancakes. Uwarzone grule cza przepyuścić bez pucek, wrobić mąki, formuwać kulki, potym rozklepać na płasko i piyc na blachaf pieca z dwóf stron, jeś z masłym albo suche [Boiled and skinned potatoes have to be sprinkled with flour, shaped into balls and then flattened, put them on a baking tray, eat with butter or dry ].

In addition to teaching old recipes, we show how field work looked like in the past. In summer, the boys flailed corn. You had to beat it rhythmically until it came out right. Children are so enthralled with this activity that they don't want to leave.

Our next initiative was to create a Regional Chamber in the fire station, which collects mementos and farm equipment from the homes of Old Maniowy. And there we have: a black room – that is, a kitchen, a white room – that is, a room, and a hall – that is, today's corridor. Among other things, there are: old irons, furniture, a weaving workshop, beds, kerosene lamps, a grinder, wooden tubs, a cupboard, benches or agricultural items such as rakes and scythes. We are also implementing a nationwide project called "Patriotism of Tomorrow", in which young people and seniors will discover houses in Stare Maniowy on historic photos. We want to describe the former village using the names of the people who lived there.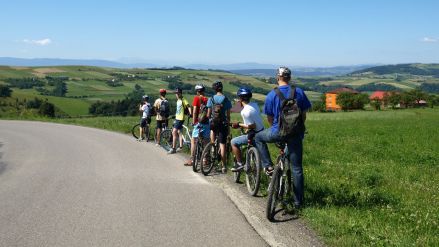 VeloDunajec is over 230 kilometers long, in Poland and Slovakia. The Vistula Cycle Route will ultimately be 1,200 kilometers long.
see more
In our circle, we also make sure that we stand out with our outfits. Each of us has different skirts, corsets, blouses and shoes. And in most circles, ladies usually dress identically. They look just like soldiers, but the regional dress is not a uniform after all. Women have never liked it when any of her friends had the same dress. For example, I like blue and I like to display it in both my regional and everyday clothes.

You emphasize traditions, but the modern rural woman also seems to like modern trends, cares about her personal development, is open to education and a professional career.

That's true. In the old days, my grandmother was completely dependent on her husband. She sat at home and looked after the children and helped him in the field. It slowly changed. My mother was already professionally active, and presently, I don't see any differences between women from the countryside and the city. Education is no longer as expensive and unattainable as it used to be, so, many rural women finish their studies. This makes them more independent. They have their own money and their own opinion too. And that's good, because you can fulfill yourself in various areas. Just like the ladies from the Rural Housewives' Association. In the past, they only associated in terms of agriculture, for example, they dealt with selling chickens, bringing in fodder or seedlings. Today, their main goal is to educate children and youth.

Contemporary women in the countryside are also less subject to superstitions and old wives' tales. Once upon a time, when you were pregnant, you couldn't look through a keyhole. A red ribbon tied to a newborn's crib to ward off evil charms was also a common sight. Not anymore.

But it's hard for me to compare our village with others, because we have no farms – we mainly live off of tourism, like most highlanders in Podhale.

How do rural men view women's aspirations?

I don't think they have any problems with it, and most often they support women. Some may still want their wife to be home all the time. I don't have a problem with that and if my husband earned enough, I would gladly leave my job. It wouldn't be any insult to me. I love to cook and bake, so I could take care of the household and also feel like a fulfilled woman. All the scarves I could make then! (laughter)

Men in the countryside are also more and more willing to take care of children, it's becoming the norm for them. Of course, there are liberated women who choose the modern model – first they only want to develop their careers or they give birth to children at a later age. But it is the personal choice of every woman, I am glad that they have the opportunity to decide about their lives.
And how do you reconcile all these responsibilities with being a wife and a mother?

It's a matter of good time management. I would like to point out though, that I get a lot done because my mother helps me with household chores and really supports my activities. My daughters are almost grown up, one is 15, the other is 20. They are busy with their studies, so they don't need as much attention as before. But that doesn't mean we're going in different directions, quite the opposite. Together, we are involved in the activities of the regional group and orchestra, so we are together at rehearsals and performances.

Does your husband support you?

Yes. Before getting married, he was aware of who he was taking for the rest of his life. (laughter) Back then I was already very active socially. He is patient, understanding and helps me organize various rural events when, for example, something needs to be brought over. Then, he is at the ready, so we work together as a family.

Of course, such activity requires some sacrifices, you have less time for yourself. But I don't need vacations, for me the best rest can be a few hours of peace and quiet at home. Besides, there is a right time for everything. When I got married, my first priority was to have children. Only after they were born did I take up my education. I took my high school leaving exam 13 years after finishing high school, and I didn't graduate from college until 2016. First, I majored in cultural management, then I graduated with a degree in preschool and early school education. So I studied what I wanted. As you can see, I didn't miss out on anything.

Maniowy is your place on earth?

New Maniowy also has its charm, mainly due to the extraordinary views of the Tatra Mountains. That is why the inhabitants of large cities are so eager to settle here, looking for a respite from the city noise and for aesthetic experiences.

I was born here. I was brought up in the spirit of solidarity with the inhabitants of the countryside and in the conviction that it is worth doing something for my little homeland. Fortunately, God blesses me in this, because he gives me time for it all.

- In conversation with Monika Chrobak, Polish Radio journalist.
–Translated by Nicholas Siekierski