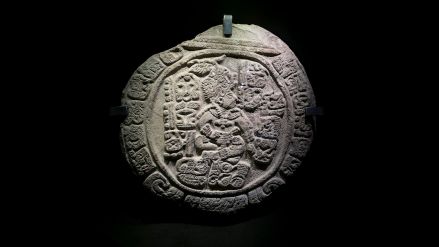 In the tropical zone time counts were shorter than what constitutes our year -- e.g. 260 days.
see more
However, it is also necessary to look at the phenomenon cited above in a broader context. And in this context, light is shed by the book entitled " The Coddling of the American Mind: How Good Intentions and Bad Ideas Are Setting Up a Generation for Failure". Its authors are two Americans -- publicist Greg Lukianoff and social psychologist Jonathan Haidt.
They argue that we live in the era of the "culture of safety", a neologism that invokes a belief system in which safety is considered sacred. "This means," they explain, "that in the face of everyday challenges, both practical and moral, we are less and less ready to give it [safety] up: Safety above all, no matter how remote or unlikely the threat is."
The consequences of this approach are deplorable. Raising children in a culture of "safety" is about instilling in them the belief that they should always be "emotionally safe" and at the same time protecting them from any threat. And very often it is not about the actual threat. It happens that a man, facing a difficult challenge, considers that the bar has been set too high (becoming a source of suffering like depression or some other ailment). Then, rather than confronting the inherent difficulty and dealing with it, he complains that he is being hurt.
SIGN UP TO OUR PAGE
  Authors Lukianoff and Haidt warn against getting sucked into a vicious circle at the onset of the upbringing process, noting that "children become more fragile and less resilient, so adults increase their protection, which makes them even more fragile."
Stressors are essential to life
They point out that evolutionary psychology offers a hint. Children are complex adaptive systems. Therefore, they should not be spared stressors (i.e. stress-inducing stimuli). Although, of course, the level of stress deemed appropriate should be properly calculated and measured in accordance with the child's specific age, keeping in mind that without stressors, children will not become strong and fit adults, capable of facing the challenges life throws at them.
In "The Coddling of the American Mind", the authors strike at a powerful myth that has taken root in the West by paraphrasing Friedrich Nietzsche's famous aphorism that "What doesn't kill you makes you stronger" into "What doesn't kill you makes you weaker." This view suggests that stressors should be eliminated from everyday life since they are the cause of various misfortunes -- especially diseases, both of the soul and the body.